2008 Tournament Results



$4,115 was raised for the Red Cross!


Tournament results are shown below
Here's a look at the Awards (purchased from Larry Beck Awards)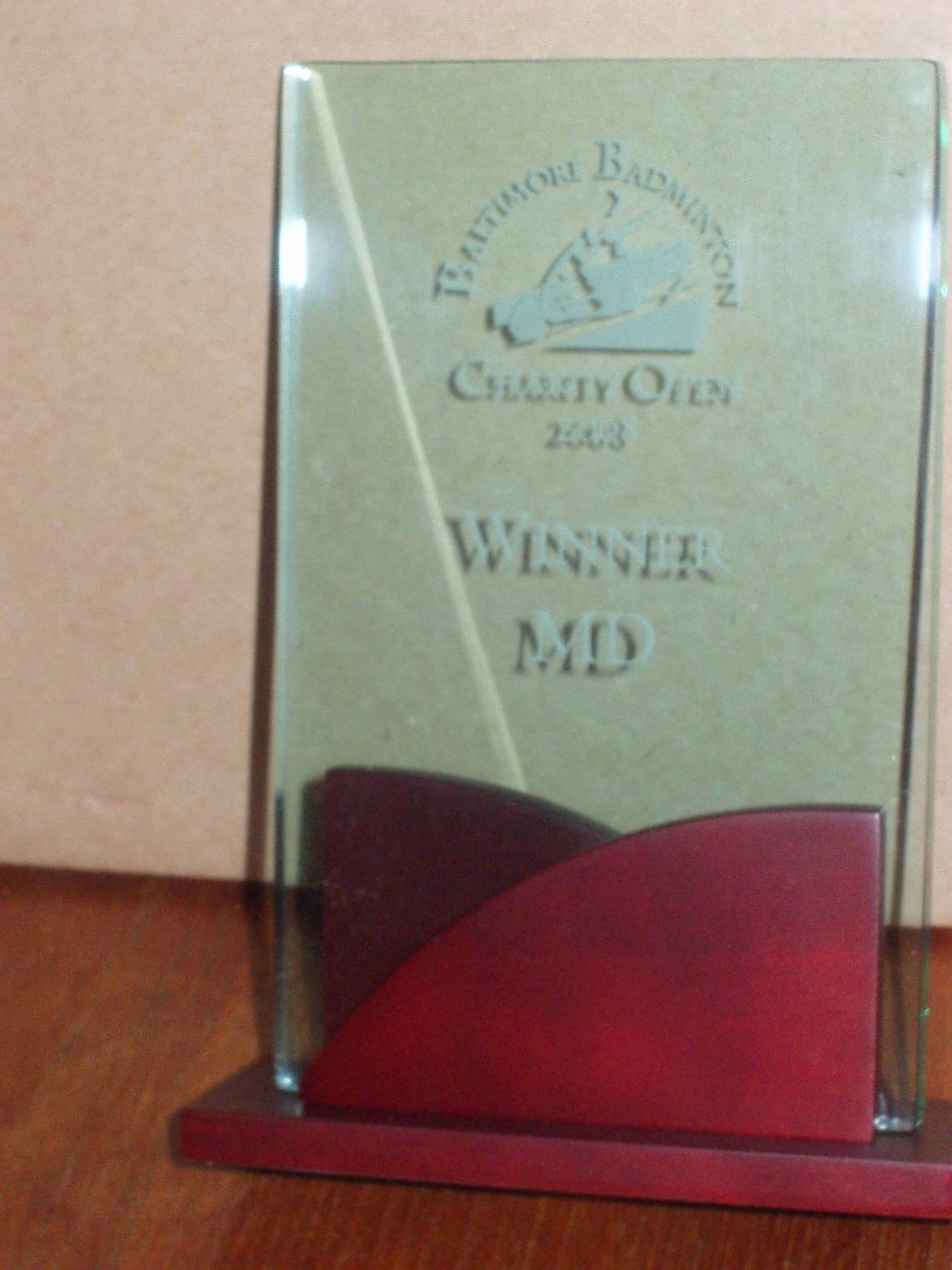 Wood framed acrylic blocks with laser engraving for the "A" winners. Laser engraved medals for the "A" runners-up and the "B", "C" and "D" winners (8 trophy blocks and 32 medals total)!!
2008 Results
Click on the event below to download a spreadsheet of the brackets. Switch between the A,B,C,D brackets by clicking the tab at the bottom left of the spreadsheet. Photos of the winners are at bottom of this page.
Men's Doubles - Mike Foo & Hubert Wu
Men's Singles - Eliot Bohr
Women's Doubles - Rachel Liao & Christina Bohr
Women's Singles - Rachel Liao
Mixed Doubles - Hubert Wu & Tiffany Nguyen
This year's staff: Rick, Nancy & Nick Wiker
Nancy Wiker handled the registration and food flawlessly!
Nick Wiker handled the computerization - thanks Nick!
Rick Wiker (tournament director, shows up in some of the pictures below)
Pictures of this year's winners being awarded their medals and trophies can be found at:
Photos of the Winners