2007 Tournament Results



$2,681.42 was raised for the Red Cross!

Here's the report from the local paper, the Northeast Reporter
Tournament results are shown below
Here's a look at the Awards (purchased from Larry Beck Awards)

Gold-hued blocks with laser engraving for the "A" winners. Laser engraved medals for the "A" runners-up and the "B", "C" and "D" winners (8 trophy blocks and 32 medals total)!!
2007 Results
Click on the event below to download a spreadsheet of the brackets. Switch between the A,B,C,D brackets by clicking the tab at the bottom left of the spreadsheet. Photos of the winners are at bottom of this page.
Men's Doubles - Desmond Wong / Felix Wijaya
Men's Singles - Mike Foo
Women's Doubles - Emily Chang / Jeannie Yang
Women's Singles - Jeannie Yang
Mixed Doubles - Andrew Sailo / Shackerah Cupidon
This year's staff: Rick, Nancy & Nick Wiker, Elena Zhang, Christalyn Passion, Juliet Nunez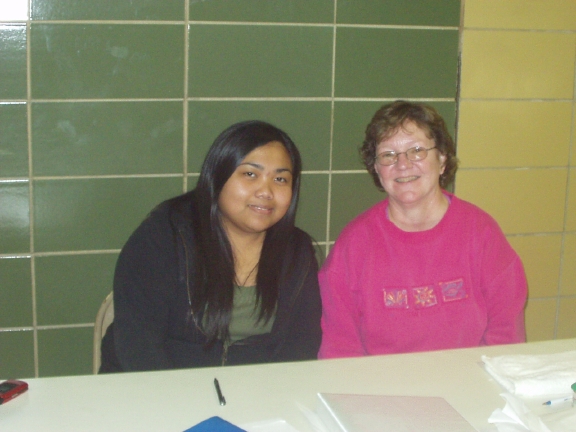 Christalyn Passion & Nancy Wiker handled the registration and food flawlessly!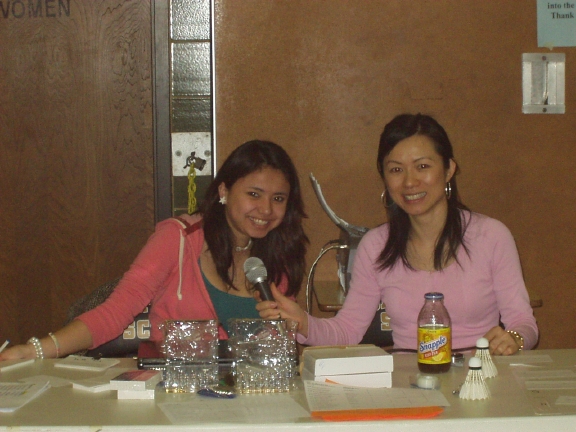 Juliet Nunez & Elena Zhang made sure the courts were always in use!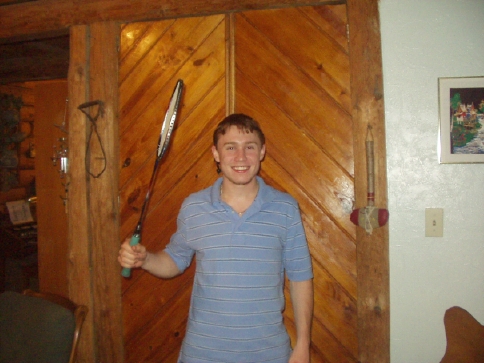 Nick Wiker handled the computerization - thanks Nick!
Rick Wiker (tournament director, shows up below)
This year's winners being awarded their meals and trophies (click picture for a larger image):
Tony, Elena & Ringo / Jason, Troc & Rick / Teddy & Simen
Andy, Nadeera, Felix, Desmond / with Rick & Elena / Pak & Young Park
Pei-Chi & Ray / Andy & Shackerah, Amy & Nadeera & Rick / Jackie & Eddie, Jason & Yike
Hui-Ling & Jeannie / Belinda & Rick / Connie & Rick
Emily / Lili, Wei, Jeannie, Emily / Rick, Yike, Elena, Hui-Ling
Pei-Chi & Emily / again / Sharon, Markie & Elena
Simen & Juliet / Hong Bing & Juliet / Richard & Juliet
Mike, Juliet & Nikesh